Welcome to Urban Stitches new stitch along
That Which Does Not Kill Us
Scroll down to access the patterns!
Please be welcome my Honoured Guests, and remember to remain wary of what you touch in my parlour. Sometimes the prettiest things can cause the most pain…
This member area will grant access to all pattern pieces as they are released. They will also be emailed, however if you have email issues or prefer to access from downloads, you will be able to access all content here. There may even be the occasional exclusive extra.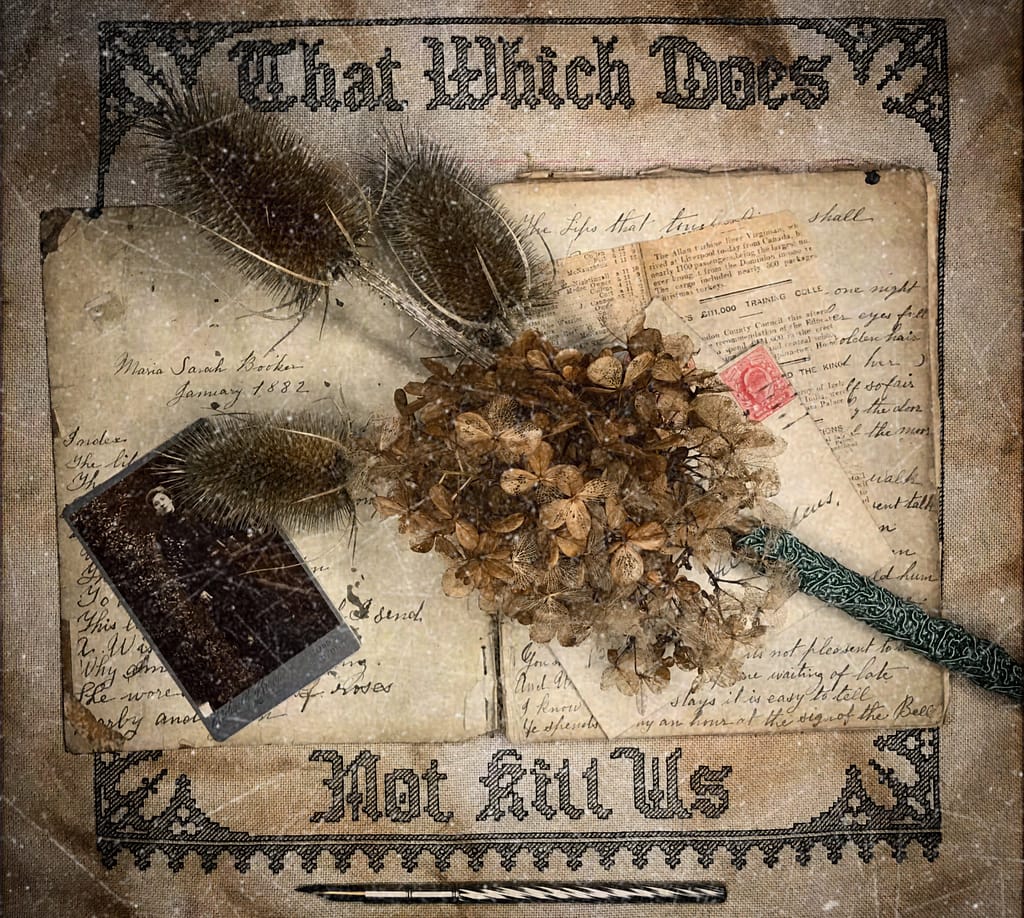 Below you will be able to access all of the released patterns for the SAL. All pattern pieces should show as $0/£0. Once you add the patterns to your basket (click on the link to the item you want, select Add to Basket) then Proceed to Basket, you will not be charged. This will take you to your Downloads area. The downloads will remain available indefinitely.
Dates
December 31st – Frame – RELEASED
February 4th – RELEASED, 11th – RELEASED, 18th – RELEASED, 25th – Week Off
March 4th, 11th, 18th, 25th – Week Off
April 1st, 8th, 15th, 22nd, 29th – Week Off
May 6th, 13th, 20th, 27th – Week Off
June 3rd, 10th, 17th, 24th – Week Off
July 7th, 14th, 21st, 28th – Week Off
August 5th, 12th, 19th, 26th – Optional Extras & The End!
Floss Colours
There are 3 "official" colour palettes:
Muted: DMC Ecru/white, 310, 420, 422, 156, 210, 604, 722, 743, 954 & 3801
Jewel: DMC Ecru/white, 310, 420, 422, 155, 444, 553, 666, 894, 912 & 970
Dark: DMC Ecru/white, 154, 310, 336, 702, 838, 900, 902, 3726, 3852 & 3862
You do not need to stick to the suggested palettes, brands of floss, or even solid colours. I love seeing changes to colour palettes, so if you do change them please tag me on social media.
Social Media
If you would like to post your stitching on social media, please tag me! I'd love to see it. The official tag for this SAL is #thatwhichdoesnotkillus (or if you would like a short hand version) #twdnku on Instagram. There is a Facebook group where there are lots of people happy to help, we stitch together and I show that my love language consists of obscure memes and weird dances. I promise to only share one of these things at the same time.
The Facebook group is not limited to just this SAL, come along and join us. I think you will especially enjoy CATHARTIC YELLING TUESDAYS! It's my favourite day of the week!